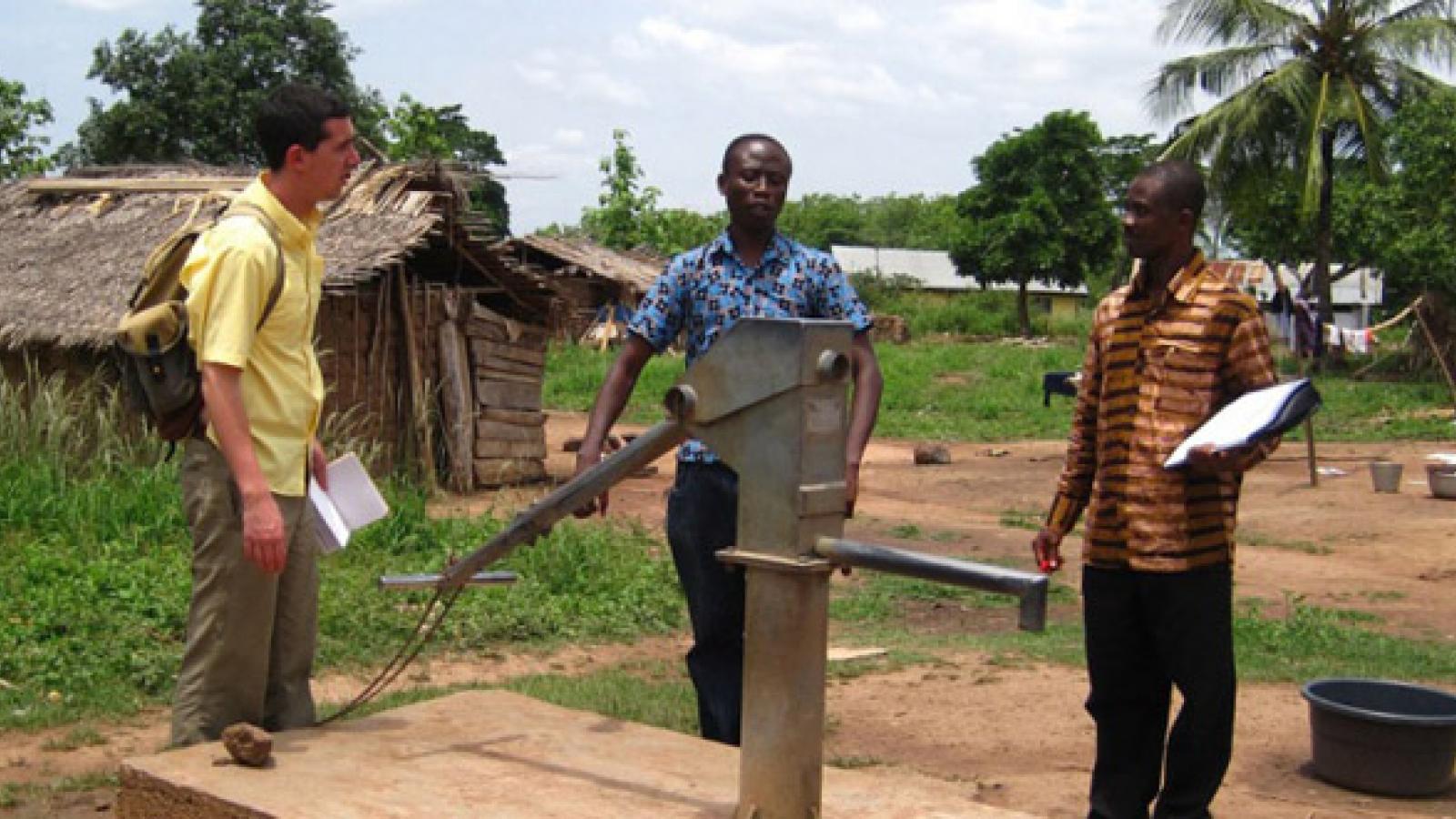 Body
Ghana and OSU: Connections
As we welcome Cardinal Turkson to campus in the Autumn of 2015, it is worth noting Ohio State University's wealth of connections to his home country of Ghana. 
Students with ties to Ghana at OSU.  As of the last academic year, there were at least 74 students who have connections to Ghana through either birth or citizenship.  There are also those who, while born here & US citizens, identify as part of the Ghanaian Diaspora.  Many participate in heritage or cultural clubs such as African Youth League. 
Collaboration with higher education institutions  OSU has active collaboration with the University of Cape Coast, the University of Ghana (Legon), the University of Science and Technology (Kumasi), the University of Education (Winneba) and the Evangelical Presbyterian University Collage (Volta Region)
Study Abroad Programs to Ghana.  Since 2005 over 222 OSU students have studied abroad in Ghana through a variety of programs.  The Arts and Community Development Program,  through OSU Agricultural Technical Institute (ATI), has engaged students for over ten years in transdisciplinary study incorporating the humanities, performing arts, sociology and educating for sustainable development, offers the opportunity for students to develop their own Community Development Service Learning projects. Another long-standing program through the Department of African American and African Studies, with a focus on history and culture of the country, will resume in 2016.  The Ghana Sustainable Change program, based in the Department of City and Regional Planning, pairs students and faculty with representatives from the Offinso North District and the Kwame Nkrumah University of Science and Technology, who work together to develop projects to address community defined priorities for development. This provides opportunities to match the interests and skills of students to the needs of this district. Topics include housing, site development, community planning, renewable energy, public health, water, sanitation, agriculture, education, governance, economic development and public outreach and engagement.  Finally, a new program in Engineering Service Learning will collaborate with Ghana Sustainable Change partners to collectively develop useful sustainable technologies in fields such as housing, community planning, cultural planning, biogas and solar energy, healthcare, water, sanitation, agriculture, education, governance, and economic development.
 Faculty and Faculty research   Faculty from a wide variety of disciplines have made Ghana a focus of their research.   Ousman Kobo, from the Department of History, researches 20th century West African social and religious history; contemporary Islamic history; Sufism; Islam under French and British colonialism in Africa; and the social history of West African migrants in the United States.   Kwaku Korang in Comparative Studies/AAAS examines critical and cultural theory, colonialism and post-colonialism, and literature. He also leads the AAAS Study Abroad Program to Ghana. Robert Agunga in the Department of Agricultural Communication, Education, and Leadership teaches and researches Communication for Development and related topics.   D.R. Elder, who leads the ATI Ghana Program, has been engaged with the Evangelical Presbyterian University College (EPUC) in Ho, Ghana working with EPUC faculty on projects aimed at alleviating poverty in rural villages, involving parent-child agriculture technology transfer. Mario Miranda and Abdoul Sam, from Agricultural, Environmental, and Development Economics,  are examining the use of agricultural index insurance (which incorporates rainfall and other climate change risk) in collaboration with the University of Ghana and the African Center for Economic Transformation.   Sociology professor John Casterline researches the causes and consequences of fertility decline in developing countries, including Ghana. Social Work professor Jacquelyn Meshelemiah  researches human trafficking, social work practice, substance abuse and social justice in a variety of countries including Ghana.   Ellen Peters, Professor of Psychology, has engaged in applied research in Ghana related to her interests in judgement and decision making in health areas such as HIV/AIDS infection.
Student research  Many OSU students have conducted research in Ghana, including:
Hannah Bonacci, Social Work Honors Thesis:  An Investigation of the Operation of Children's Homes in Ghana
Emily Jones, Dance Honors Thesis: Artistic Engagements:  The Significance of Dance in Ghanaian Culture  
Elaina Voyk, Anthropology Honors Thesis:  Orphan Vulnerability, NGOs and HIV/AIDS in Ghana
Chris Brown, Anthropology, Mershon grant:  Emergent forms of citizenship in Kumasi, Ghana
Nicholas Dadzie,  AEDE PhD research on household survey data from Ghana and Ethiopia to examine the microeconomics of non-farm income earnings of households

Carey Utz, International Relations and Diplomacy;  Study of the Plight of the Smallholder Cocoa Farmer: A Case Study of the Southern Regions of Ghana
Community Service   OSU students, faculty and others have engaged with Ghanaians in community service efforts such as the Akumanyi Foundation, OSUMC Medical Brigade, and other outreach.